Welcome
We are a warm, inviting, diverse and inclusive community of people who experience God's love and want to share that love with you regardless of your age, race, ethnicity, marital status, sexual orientation, economic condition, political affiliation or where you are in your faith journey. We struggle with our everyday lives and come together to explore how we can support each other and participate in God's transformation of the world.
Mission Statement
Rooted in God's love and grace, we worship, learn, give, and connect, refreshing people with Living Water. We reach out to share the Water with all who thirst.
This Week
October 11-17
We are partnering with the Tarrant County Homeless Coalition on a monthly basis to provide basic necessity items for those less fortunate. This month we are collecting laundry baskets. Please bring with you to worship any Sunday this month.
Wednesday, October 13
10:00 AM - Knit Wits/library
7:00 PM - WOW Wednesdays with Pastor Kate/Facebook live
Thursday, October 14

7:00 PM - Choir Rehearsal
Friday, October 15
MAILBAG DEADLINE for November issue
7:00 PM - Beer Tasters/Zoom
Sunday, October 17
9:45 AM - Sunday School for All Ages
11:00 AM - 21st Sunday after Pentecost Worship
12:30-2:30 PM - Youth Group - Switch Party
Worship~Learn~Give~Connect
Monday, October 18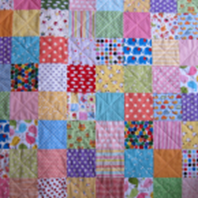 9:00 AM - Quilters/FH
Tuesday, October 19
10:00 AM - Women's Circle - Lesson Two: "Tamar"/Zoom
Wednesday, October 20
1:00 PM - Worship Committee Meeting/library
7:00 PM - WOW Wednesdays with Pastor Kate/Facebook live
Thursday, October 21

7:00 PM - Choir Rehearsal
Saturday, October 23
10:00 AM-3:00 PM - Fall Fun Fest
Sunday, October 24
9:45 AM - Sunday School for All Ages
11:00 AM - 22nd Sunday after Pentecost Worship - Baptism of Ollie & Olenna
12:00 PM - Session Meeting/FH
12:30 PM - 2:30 PM - Youth Group - Church Clean-Up