Welcome
We are a warm, inviting, diverse and inclusive community of people who experience God's love and want to share that love with you regardless of your age, race, ethnicity, marital status, sexual orientation, economic condition, political affiliation or where you are in your faith journey. We struggle with our everyday lives and come together to explore how we can support each other and participate in God's transformation of the world.
Mission Statement
Rooted in God's love and grace, we worship, learn, give, and connect, refreshing people with Living Water. We reach out to share the Water with all who thirst.
This Week
July 26-August 1
We are partnering with the Tarrant County Homeless Coalition on a monthly basis to provide basic necessity items for those less fortunate. This month we are collecting liquid laundry detergent. Please bring with you to worship any Sunday this month.
Monday, July 26-Wednesday, July 28

6-8:00 PM - Vacation Bible School
7-8:00 PM - Adult Bible Study
Friday, July 30-Sunday, August 1
Youth group staying with us in FH & Sunday School rooms
Friday, July 30
Deadline to order Women's Circle book from Pat Staley
Sunday, August 1
It's time to "Fill the Grocery Basket!" - Don't forget to bring those non-perishables or make a monetary donation so we can continue to help Arlington Charities feed those in need.
9:45 AM - Combined Summer Sunday School Class - "Religion After Pandemic" - This week's topic: Relational Dislocation: Who Am I With You?"/FH
11:00 AM - Tenth Sunday after Pentecost Worship - Communion (Please bring your own elements)
Worship~Learn~Give~Connect
Monday, August 2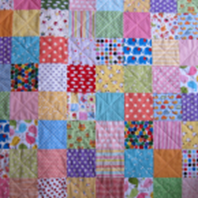 9:00 AM - Quilters/FH
Wednesday, August 4
1:00 PM - Congregational Care Committee Meeting/BH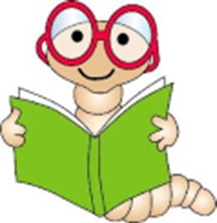 2:00 PM - Bookworms discuss "The Devil in White City" by Eric Lawson/library
Thursday, August 5
6:30 PM - Pilgrimage Renewal/library

7:00 PM - Choir Rehearsal
Sunday, August 8
9:45 AM - Combined Summer Sunday School Class - Join us in Fellowship Hall as we begin a three week study on Christian Spiritual Practices.
11:00 AM - 11th Sunday after Pentecost Worship -
12:00 PM - Mission Committee Meeting/library
Tuesday, August 10
5-10:00 PM - NEW DAY Fundraiser @ McAlister's Deli
6:30 PM - Finance Committee Meeting/Zoom
Wednesday, August 11
10:00 AM - Knit Wits/library
7:00 PM - WOW Wednesdays with Pastor Kate/Facebook live
Thursday, August 12
6:30 PM - Pilgrimage Renewal/library