Welcome
We are a warm, inviting, diverse and inclusive community of people who experience God's love and want to share that love with you regardless of your age, race, ethnicity, marital status, sexual orientation, economic condition, political affiliation or where you are in your faith journey. We struggle with our everyday lives and come together to explore how we can support each other and participate in God's transformation of the world.
---
Mission Statement
Rooted in God's love and grace, we worship, learn, give, and connect, refreshing people with Living Water. We reach out to share the Water with all who thirst.
This Week
All in-person church activities are cancelled through October 31. We have been recording our worship services and invite you to "watch our videos" as we are social distancing & sheltering in place. Can't wait to see you all back in our pews when this is over!
Monday, October 26

7:00 PM - BSA Scouts/Zoom

Wednesday, October 28
7:00 PM - WOW Wednesdays/Prayers - Facebook live

Don't forget to set your clocks

BACK

one hour before going to bed.

2:00 AM - Daylight Saving Time Ends - Set your clocks BACK one hour


It's time to "Fill the Grocery Basket!" - Arlington Charities is gearing up for the holiday season when they provide ingredients for hundreds of holiday meals. Don't forget to make a monetary donation as we continue helping those in need.
9:00 AM - Bible Study with Pastor Kate/Zoom
10:00 AM

- Reading Disciples Sunday School - "Dawn" - read to "During the hour" page 184 in the Trilogy/Zoom
11:00 AM - Worship - Communion - All Saint's Sunday/YouTube
Worship~Learn~Give~Connect
Look for Pastor Kate on Facebook Live midweek, and Sunday worship on YouTube!
Monday, November 2 @ 7:00 PM - Scouts BSA/Zoom
Tuesday, November 3 @ 7:00 AM-7:00 PM - Election Day - find your polling place at www.vote.org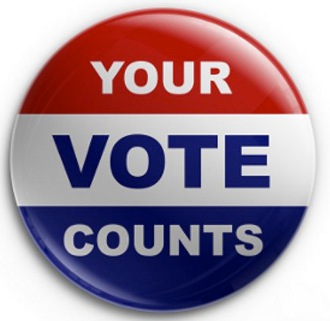 Wednesday, November 4 @ 3:00 PM - Bookworms - "The Tattooist of Auschwitz" by Heather Morris/Zoom @ 7:00 PM - WOW Wednesdays/Prayers - Facebook live
9:00 AM - Bible Study with Pastor Kate/Zoom
10:00 AM

- Reading Disciples Sunday School - "Dawn" - read to "End of Dawn"/Zoom
11:00 AM - 23rd Sunday after Pentecost Worship - Children's Sunday/YouTube